Italian Riviera - also known as Liguria
We offer some stylish villas and apartments along the Riviera, from stunning sea view properties to inland hideaways
One of Italy's smallest regions, Liguria stretches west in a narrow ribbon along the coast from France and offers one of the steepest and dramatic coastlines in Italy.
The coastal area is known as the Italian Riviera and has always been a region loved by tourists as it enjoys sunny days, blooming gardens and the Mediterranean vegetation overlooking the sea. The region is awash with sea hamlets and valley villages that are full of character and history.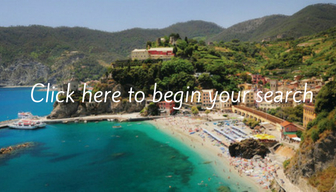 The resorts
Like so much of Italy, Liguria is a land of contrasts, home to seaside resort towns and hamlets as well as beautiful villages clinging to the hillsides and mountains.
Resorts such as San Remo and Alassio keep the glamour and cosmopolitan feel to the area and Portofino, Santa Margherita Ligure and the Cinque Terre create enough beauty to fill more than an album of picturesque photos.
The terraced hillsides that produce olive oil are often overlooked but offer a breath of fresh air from the coast and plenty of pretty hill towns, such as Dolceaqua, Apricale, Perinaldo and Dolcedo.
What to do?
Liguria is all about the coast and this is a great destination to relax and watch the world go by. The coastal resorts offer a great range of shops, restaurants and bars so you have plenty of choice on offer. Boat trips are a great way to spend a day out or visit the Cinque Terre either by car or by train, which runs along the coastline.
For those wishing to venture further afield, you are on the doorstep of France with great towns such as Menton or Antibes, which are perfect for a day-out. If you are staying in the Cinque Terre region, why not pop into Tuscany and visit Lucca or Pisa.
How to get there?
The east of the region is served by Nice airport in neighbouring France, while the west can be reached by Genova as well as Pisa.
Where to stay?
Due to its popularity as a holiday destination, Liguria has a great selection of property available from hill apartments to hillside houses and villas. If you want the South of France lifestyle, you will certainly discover that Liguria is much better value than its neighbour.
What to eat?
The region's cuisine relies heavily on the Ligurian land and the sea. It is typified by a range of humble ingredients. Expect to see lots of vegetables, ricotta cheese, fish, pasta and Pesto, which originates from Genova. There are some good local wines including Vermentino, Pigato, Rossese di Dolceacqua and Bianchetta Genovese.
Why Liguria?
You may not have considered Liguria for your holidays but don't dismiss it: it is noted for its mild year round climate; it has easy access to the South of France; it is easy to reach; the coastline is outstanding and the mountains beautiful. The coastline is busy especially in summer but it is also exciting with a great choice of bars, restaurants and shopping. The locals are friendly and will certainly welcome overseas visitors as the area is very cosmopolitan.
With the glitz and glamour of the coastal towns, the peace of the valleys and great coastlines, Liguria offers something for everyone.