Luxury Villas and Apartments in Sardinia with Private Pools
We offer a good selection of high end luxury villas in Sardinia aswell as budget apartments
Sardinia is the second largest island in the Mediterranean and is graced with endless soft and golden beaches and crystal blue sea. The island offers a wide range of attractions, from quiet coves and beaches to nature reserves and mountaintop ruins very diverse considering its size. Inland, the countryside is rich with agriculture and the landscape includes ravines, crags, valleys and wooded hillsides. With luxury villas situated throughout Sardinia, we are confident you will find a location that will give you a holiday to remember. From the heart of the Emerald coast to the beautiful town of Porto Rotondo, each of our apartments and villas are set in picturesque locations. If you don't fancy a trip to the coast, many of our apartments come with a private pool, so you can sit back and relax while taking in the beautiful surroundings.
It is very difficult to describe the beauty of Sardinia but it is mostly unspoilt and rugged and offers a perfect destination for those wanting to get away from it all.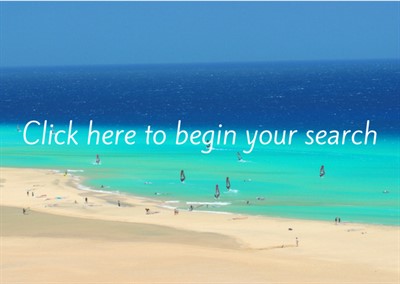 Resorts
Many of the towns are laden with whitewashed and pastel coloured houses and narrow cobbled streets. The towns on both the northern and southern coastlines are a mixture of new and old, many with small fishing harbours and other with pretty seafronts with bars and restaurants.
Alghero on the north-west coast is a beautiful town and has grown from a sleepy fishing village to a cosmopolitan town with a great selection of bars, shops and restaurants, golden beaches and a beautiful harbour. It is a stone's throw from the airport, making it the perfect destination for the traveller who does not wish to venture far.
The sophisticated shores of the Costa Smeralda and Baia Sardinia contrast beautifully with the rugged and wilder landscape inland. This area is graced with the upmarket resorts of Porto Cervo, Santa Teresa di Gallura and Palau.
What to do?
If you don't fancy lazing around your private pool, why not visit some of Sardinia's award winning beaches featured highly in International Magazines, especially around Gonone, Stintino, Oristano and Villasimus. Or why not take a boat trip for a great day out? La Maddelena, a small Island off the north coast of Sardinia is a gem; spectacular Mediterranean coastline combines with the community spirit of the Island and the traditional culture of its historical port.
In addition to seaside holidays and relaxation, Sardinia is one of the most popular destinations for aquatic sports and there is no shortage of options available from scuba diving to sailing and water skiing. You can go fishing by day or night and for those adventurous people, the island has excellent climbing possibilities.
For nature lovers, there are many different wildlife including flamingos, wild horses and seals and the island also has an abundance of history with many Roman ruins, temples and grottos to visit.
Where to stay?
Holiday Homes in Italy offer a good selection on the island, catering for all budgets, from Sardinia villas with private pools to budget apartments You will find apartments and cottages on the coast, many with sea views; villas in the hills and traditional apartments in historic old parts of towns.
How to get there?
There are three main airports to access Sardinia; Cagliari in the South; Alghero in the North West and Olbia in the North East.
What to eat?
Typical Sardinian cuisine tradition boasts very ancient roots but expect recipes based on fish and dishes which make use of all kinds of beans. Dishes vary from area to area but there are many special varieties of pasta including fregola and lorighittas. Sardinians love their bread and panadas, which are oven baked pies filled with many different fillings. Sardinia is also a major exporter of cheese and wine and don't miss its famous Myrtle flavored liqueur, Mirto.
Why Sardinia?
Sardinia is an excellent holiday destination - an unspoilt and beautiful island where you can relax in a haven of peace and tranquillity. Be warned: you will fall in love with the place! Welcoming locals, a wonderful natural environment and some of the most gorgeous beaches in Europe. Sardina villas are some of the best Italy has to offer - get in touch with our team today if you would like additional information.