Sicily - a spectacular holiday destination
We are proud to offer a fine selection of over 100 villas and apartments on this magical island
If you are looking for an unforgettable holiday this year, look no further than Sicily. As one of Italy's largest islands, and the largest island in the Mediterranean Sea, it's famed for its beautiful beaches, cuisine, and fascinating history. We have over 100 beautiful villas and apartments located on this beautiful island, many of which have their own private pool. So if going for a swim in the Mediterranean isn't for you, you can relax in the luxury surroundings of your villa.
Nature also seems to have endowed all its wonders to this land: mountains, hills and above all the sea, with its incredible colours, its crystal-clear water and the beauty of its coastline. In Sicily, the Mediterranean Sea offers unique and intense sceneries unlike anywhere else in Italy with scents and flavours of uncontaminated nature. Its great volcanoes are also symbols of the irresistible beauty and vitality of this incredibly charming region.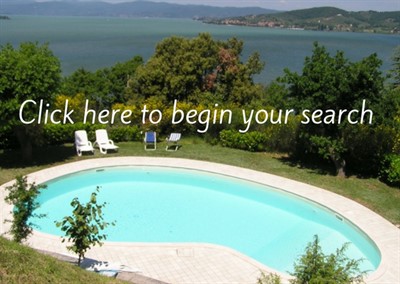 The resorts
Taormina in the east is the most popular resort in Sicily and is a jewel of a destination sited on a natural terrace sheer above the sea, dominating two sweeping bays below. The view goes straight across the sea and reaches the Calabria coasts, the town of Siracusa and the Etna's peak. This is an ideal destination all year round, thanks to the mild climate and the touristic offer oriented to fun, relaxation and joie de vivre. Enjoy the shops, bars, restaurants and piazzas in a really cosmopolitan destination. The luxury apartment, Casa Luigi, is definitely one to look at; with it's shared pool and panoramic position on the coastline, it is ideally located between the historic centre and the sea.
Cefalu in the north is a smaller resort but still offers a lot for the potential tourist; not only are there wonderful beaches but a beautiful medieval heart with plenty of restaurants, shops and café's to watch the world go by. The town is endowed with elegant buildings in a mixture of styles, which reflect Sicily's varied influences, from Norman to Byzantine, and Arab to European. The picturesque harbour is also worth a mention and is a perfect spot to buy fresh fish. There are kilometres and kilometres of gorgeous beaches and south of the town is the Madonie National Park with its enchanting villages, breathtaking scenery and impressive mountains and some wonderful walking.
Ragusa in the south is an outstanding town; a labyrinth of alleyways, quaint stone houses and baroque palazzi and architecture, which has earned it UNESCO World Heritage status. Its history and culture makes it fascinating but the sight of the town clinging to the hill upon its approach is really quite breath-taking. The beaches near Ragusa are spectacular - it has half the blue flag beaches of Sicily - here you will find golden sand, clear water and clean and uncrowded beaches. Marina di Ragusa is the most popular and lively resort, Sampieri and Marina di Modica are both perfect for families and Modica also offers a bay which is windsurfers' paradise.
Modica in the south is a real hidden gem. Baroque in style, this charming city is only 15 km from Ragusa. The town, located between two valleys and on Pizzo's hill, is a harmony of churches, palaces and buildings of the eighteenth century (all built according to the late baroque style). Think narrow, quaint streets, inspiring domes, squares, and fantastic architecture - its picture postcard perfect! It also boasts a lovely marina and beach.
Trapani in the north-west is a great point to explore western Sicily. The town itself is famous for its lively historical centre with its boutiques, restaurants, cafès and bars. It also benefits from being positioned on the Tyrrhenian coast, which offers magnificent marine scenery and areas of outstanding beauty. From the beaches of Castellammare del Golfo and San Vito Lo Capo, to the rock formations of Scopello, the Zingaro nature reserve, and the islands of Levanzo, Marettimo and Favignana, the area is simply stunning! All around Trapani you can find unique fishing villages, where you can experience an unspoilt and authentic Sicily.
What to do?
Sicily is a great holiday destination and you will never be short of things to do.
Etna, the greatest active volcano in Europe, is on Sicily's eastern coast and is one of the fundamental stops for those wanting to discover this region. Its spectacular eruptions have created unique landscapes over the centuries.
A world treasure certified by UNESCO is the archeological area of Agrigento, one of the most important towns of Magna Graecia. The famous Valley of the Temples - surrounded by green olive groves, almond trees, citrus orchards and vineyards that stretch out to the sea with all its imposing and elegant monuments - fantastically evokes an atmosphere of 2500 years ago.
Trekking lovers can go on a guided excursion along the routes of Sicily's natural parks, while those who prefer other means can choose to explore these wonderful places on a horse's back or riding a mountain bike.
Sicily has even become an important destination for lovers of golf. Several new courses have made their home on the island, which is host to the by-now famous Sicily Open.
Sicily is a region of water and volcanoes and it offers a wide range of treatments for those who wish to unwind from stress and daily life by "spa-ing". In thermal spas and wellness centers one can find various regenerating, therapeutic and, without a doubt, beauty treatments.
Surrounded by fantastic coastline, it would be a shame not to take a boat trip for the day either along the coast or to one of the many little beautiful islands scattered along the coast.
Where to stay?
You will be spoilt for choice for villas in Sicily. The island boasts some of the most desirable villas with private pools in all of Italy, all renovated to a high standard. It is also possible to find renovated farmhouses for those looking for a more rustic stay. If you are a culture vulture and want to be in the heart of it, why not try browse some of our apartments in Sicily, centrally located where you can literally be steps away from a piazza.
What to eat?
The warmth of the island of Sicily is evident in its food as well; a wide array of appetizers to whet your appetite, from rice croquettes to cazzilli and crispeddi of Catania, before tasting rich first courses and fish or meat dishes. Finally, one should not pass up the famous Sicilian pastries, mainly prepared with ricotta cheese and almond paste. Extra-virgin olive oil, juicy red oranges and the sweet grapes of Canicattì, Pachino tomatoes and Pantelleria capers, prickly pears and the olives of Nocellara del Belice are some of the excellent products that distinguish Sicilian food and let's not forget the island also boasts some fantastic wine.
How to get there?
Resorts in the east such as Taormina and Syracuse are served by Catania airport. Resorts in the north such as Cefalu are served by Palermo airport. Trapani in the north west has its own airport but is also served by Palermo. The southern resorts of Ragusa and Modica are served by local Comiso airport but it is also possible to use Catania.
Why Sicily?
Famed for its beautiful beaches, cuisine, and cultural melting pot, the island makes for an excellent destination for travellers who want to immerse themselves in its astounding beauty and rich history - Sicily is a unique holiday destination and won't disappoint!
If you are still not sure which part of Sicily you wish to visit then click the following sub regions to narrow it down, we're confident you'll find the right apartment or luxury villa for your next holiday