Authentic seafront apartment in Puglia
Monopoli Lungomare
619
Monopoli, GPS co-ordinates – 40.952000, 17.306222
Description
* Located in the historic old town of Monopoli * Seafront apartment * Amazing panoramic sea views * Within walking distance of nightlife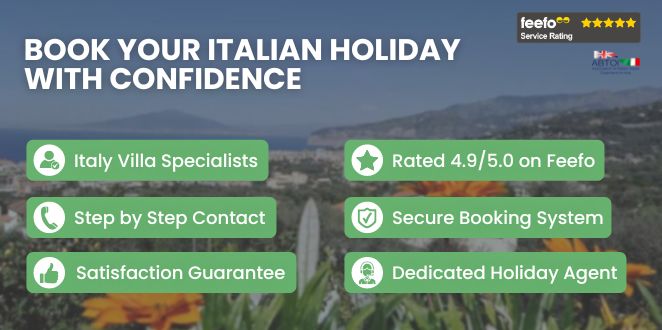 Characteristic home with sea-view terrace in the historic centre of Monopoli that arises in between the charming alleys, just a few meters away from the beach. The rooftop terrace enchants guests with a remarkable view overlooking the sea and the gracious town houses.
With a grounded history, recently restructured, this enchanting home preserves the historical beauty of the stone walls, with a modern touch and equipped with all comforts, recalling at the same time the traditional colours and theme of a port city.
It is the perfect choice for whom desires to spend long days at the beach, or go for excursions and guided tours, without missing out on relaxing moments, romantic evenings and the Apulian local tradition.
Accommodation - size 80sqm, sleeps 6 people in 2 bedrooms and 1 bathroom
1st floor - living with sofas and TV corner, a game room on mezzanine floor with two futon beds, a fully furnished kitchen with dining with a beautiful sea view, with further a furnished bathroom with shower and laundry corner. Moving further we find a living area with fireplace and a unique balcony with breathtaking sea view, a master bedroom and a double bedroom.
2nd floor - storage room and the key advantage point of this house, the exclusive rooftop terrace with a unique view overlooking the sea.
Rooftop terrace - welcomes a relax area with dining table, sun umbrellas and seatings, perfect for enjoying peaceful moments of pure relax, with an outdoor shower and a solarium area with sofas and sunbeds where guests may enjoy the enchanting facets of our coastline.
Location/distances - airport 64km, beach 200m, restaurant 100m, supermarket 100m
Read more about Monopoli Lungomare
Amenities
Facilities:
Microwave
Fridge & freezer
Ironing facilities
Coffee maker
Cooking utensils
Kettle
Oven
Hob
Washing machine
Hairdryer
Dishwasher
Entertainment:
DVD Player
Amenities:
Internet
Air conditioning
Sea view
Beachfront
Walking distance to:
Walking to beach
Walking to bars or restaurants
Walking to shops
Walking to village/town
Rates
| Start Date | Weekly Rate (£) | Minimum Stay | Arrival Day |
| --- | --- | --- | --- |
| 23 Jul 2022 | 1,830 | 5+ Nights | Flexible |
| 20 Aug 2022 | 1,505 | 5+ Nights | Flexible |
| 27 Aug 2022 | 1,185 | 3+ Nights | Flexible |
| 24 Sep 2022 | 955 | 3+ Nights | Flexible |
| 05 Nov 2022 | 790 | 3+ Nights | Flexible |
| 17 Dec 2022 | 1,185 | 3+ Nights | Flexible |
Price Includes -  child bed, heating, electricity
Additional charges payable at the property
| Compulsory charges | Cost |
| --- | --- |
| Refundable security deposit | €250.00 |
| Weekly fees for cleaning, utilities, towels & linen | €100.00 |
| Optional extras | Cost |
| --- | --- |
| Late arrival (between 8pm & 11pm) | €25.00 |
| Pet fee - price per week + deposit €250 | €50.00 |
Availability
Booked
Provisional
Available
Reviews
Apartment with beautiful rooftop!
We absolutely loved our stay at Monopoli. This apartment is situated perfectly: close enough to parking space and in the old center with the most beautiful views from our huge terraces (different levels) . Especially the terraces made our stay so amazing. Good to know: you cannot reach the apartment by car. You need to walk for at least 7 minutes if you are lucky to find parking space nearby. So you need to carry / roll your luggage for that period. For us no issue, but good to know. We never had problems finding parking space nearby, but we were of season in October. I think it would be more difficult at high season. Monopoli self is a little gem: beautiful, peaceful and lovely people. Lots of nice places to go for a nice aperitif and countless great restaurants. Beautiful churches at every corner and a wish-wash of lovely small streets and squares. The apartment itself is okay. Very spacious, but a bit dated. Especially the bathroom. Unfortunately the mattresses on the beds are truly in need of replacement. I read this also in an earlier review from a year ago, so I think that is a missed opportunity. The thing that was a negative for us, was the price for cleaning: 100 euros for 4 nights. I have rented a lot of (way bigger) homes and have never paid this much. And as you can imagine, when you pay so much money, you get the urge to wipe your finger over the cupboard, as a matter of speach. But that wasn't even necessary while you could already even see it wasn't that clean: as a matter of fact, there were still hairs in the bathroom and dead flies. The thing is, if you ask so much money for cleaning, you need to be sure it is absolutely spotless. Overall, we would go back, because of the overall experience. But we would recommend 'holidayhomesinitaly' to do something about the beds and definitely the cleaning(costs).
Pauline   Oct 2020
Management comment
Following to your email, I have arranged a meeting with the owners in order to inspect the property and double check what was going on. The owners made some changing/improvements last year and I have to admit I was quite surprise to get this comment. Anyway, the owner confirmed me they have replaced the mattresses last year, after they have received a couple of bad feedbacks on this matter and I can make sure, they are brand new. Then, I am sorry to hear about the inconvenience the clients had with the quality of the cleaning. I am so sorry for this but, I didn't get this information during their stay, otherwise I would have been more than happy to provide an extra intervention and sort everything out. I understand it would have been better to double check property condition before the clients arrival and for this reason, I have already asked the owner to make sure they pay more attention to this specific detail, since they are in charge for this. Please, accept our profuse apologies for what happened but, I have done everything possible to make sure this won't happen again.
The flat is big, very well equipped, the view on the sea is fantastic, the flat has three roof terraces, where you can have your meals, sunbathe, and have a drink in the evening watching the sun going down. two minor drawbacks: the mattresses of the beds need to be changed, the shower clearly does not match the overall standing of the flat
  Sep 2019
n excellent apartment, with fantastic views from the terrace. The apartment is in a great location, literally within 5 minutes walk of the nearest beach and the vibrant old town centre. The Helloapulia staff were amazing in the support they provided during our stay, and could not be faulted in any way. Highly recommended.
  Jun 2019
The apartment is located in a quiet location on the edge of the old town. Toll-free car parking and shopping can be found a few minutes walk away. Wonderful spacious roof terrace overlooking the sea and the old town. The apartment is very well furnished and everything worked well.
  Oct 2017
We have enjoyed our stay. Everything worked perfectly, from the booking to the home delivery. The house is perfectly located and equipped with everything you need. The search for a parking space was sometimes difficult, but we always found a place nearby. We will be back!
  Jul 2017